In their latest assessment, the staff of the Spanish magazine km77 went to the 2020 model of the Volkswagen Tiguan and examined the performance of this popular German crossover in deer testing, which yielded interesting results.
The version evaluated by km77 belongs to the R-Line series. This version is powered by a 1.5-liter TSI engine with about 150 horsepower, the transmission is also responsible for the dual-clutch gearbox. Volkswagen is launching this compact crossover with Pirelli Scorpion tires.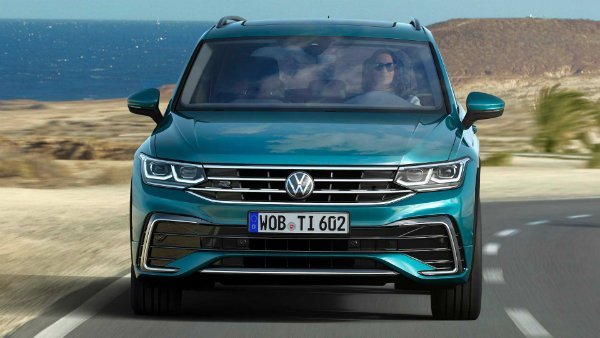 As you can see in the attached video, in the first attempt, the Tiguan R-Line 2020 enters the helical path at a speed of 47 miles (75 km). Given the collision with the first cone and its overturning, it should be said that the best-selling crossover of the Germans fails in this endeavor, although perhaps the driver's mistake can be considered the main reason for this failure.
At speeds of up to 48 mph (77 km / h), the Volkswagen Tiguan R-Line manages to reach the end of the spiral track without deviating or contacting the cones and earning a passing score. But the interesting thing is that the suspension of this car plays a lot when it suddenly changes direction and its room is constantly going up and down. This strange behavior, similar to the rare one, conveys a sense of insecurity and imbalance.
In the third attempt, Tiguan's initial speed is increased to 48.5 miles (78 km) per hour. This slight increase in speed leads to much greater imbalance and eventually deviation from the path.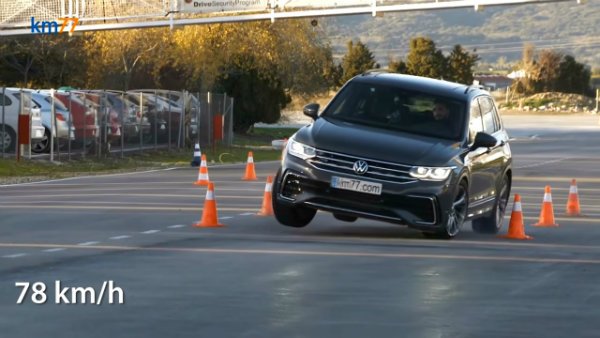 In driving the slalom, the Volkswagen Tiguan R-Line stability control system intervenes a lot and tries to reduce the possibility of overturning by constantly controlling the speed. This makes driving with Tiguan not as smooth and enjoyable as it should be. Nevertheless, the German crossover successfully reached the finish line of the slalom.