I do not know how much you are familiar with speed reading, but by learning this skill you are doing yourself a great favor. People who read fast read texts faster, understand concepts faster, and are naturally always one step ahead of others in their goals.
If you also want to learn the basics of speed reading, the Speed ​​Reading app is a must-have on your phone. Relying on a series of mental and visual exercises, this application tries to speed up your reading, so that after a while, reading long texts becomes like drinking water.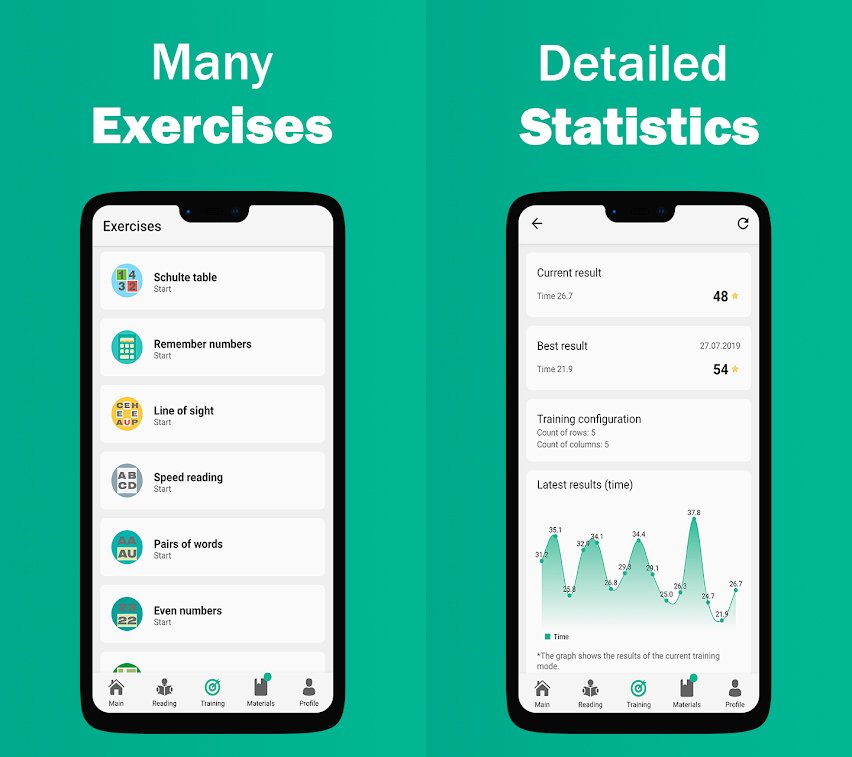 The application bases its work on gamification and designs challenges that will always motivate you to continue. So every day you go through the challenges, your eye and brain coordination increases and you become faster reading every day than yesterday.
Speed ​​Reading focuses on English speed reading. The routine is that you have to go through a series of challenges in the form of mini-games and break your previous records every day. For example, one of the challenges is that a few words appear on the screen very quickly and suddenly the screen turns white and stops. Now you need to tell the app the last word you saw before the screen turned white.
By continuing the same challenge, after a while you will feel that your eyes are faster in recognizing words and you can read the texts more fluently than before. Of course, Speed ​​Reading has other interesting challenges, each of which works on a specific speed reading skill. For example, there is a mini-game that widens your focus so that you can read three words per second instead of two, for example.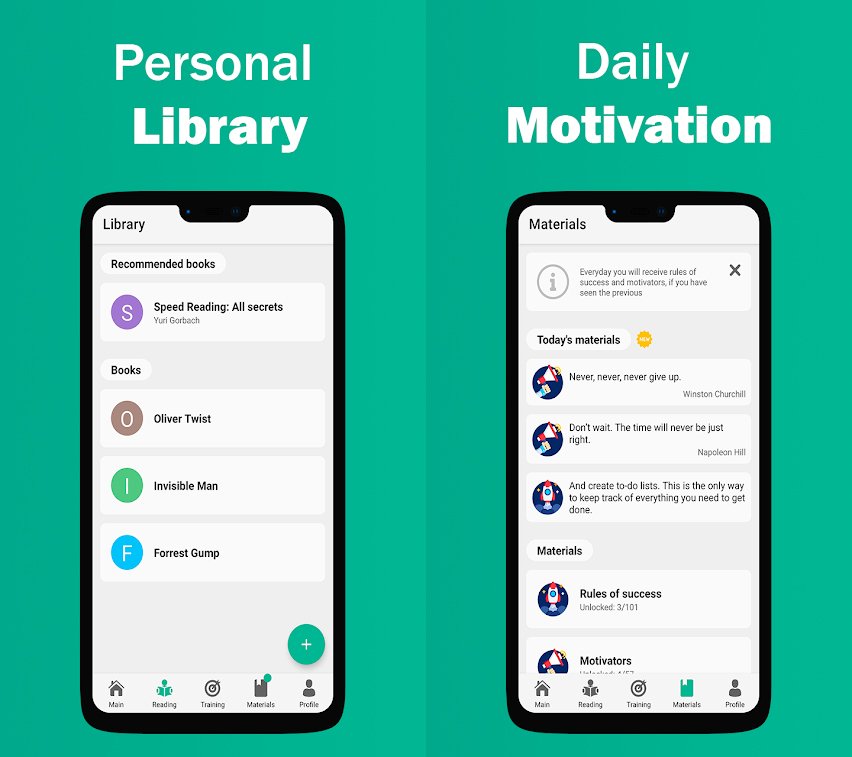 Or there are other exercises that get your eyes used to reading the keywords of a long text. All of these exercises can be followed on a daily basis, and Speed ​​Reading shows your progress in speed reading on the chart.
But another good feature of the app is the support of e-books. Speed ​​Reading supports books in fb2, epub, txt format so that you can read them quickly, which is one of the most enjoyable features of this app.
The Speed ​​Reading app has been released for the Android platform and appears to be great for speed reading English. If you are preparing for an English exam, you are a translator or you just want to read long texts faster. Speed ​​Reading is one of those experiences that you should not pass by easily.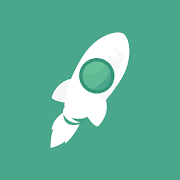 Speed ​​Reading – brain training
Price: Free
Manufacturer: Green Key Universe
operating system: Android
Volume: 7 MB
Download